Execution

The book was designed, hand cut and book bound by hand. 
It was based around the idea of a pocket watch emphasizing the concept of time, like the story itself.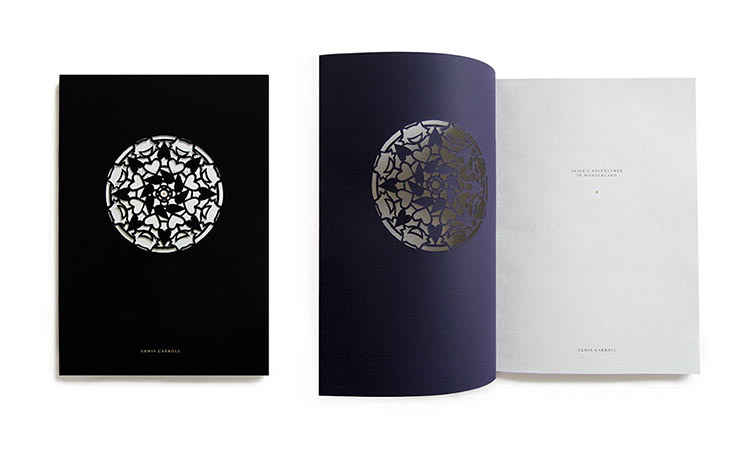 All 12 chapters were designed to match the theme of a pocket watch.

Each chapter number rotates to fit the placement of time. 
Hand-cut chapter dividers have icons and imagery that match the context of the following chapter.

Selected icons from chapter dividers

All gold foil letters were placed individually and aligned by hand via Letraset.